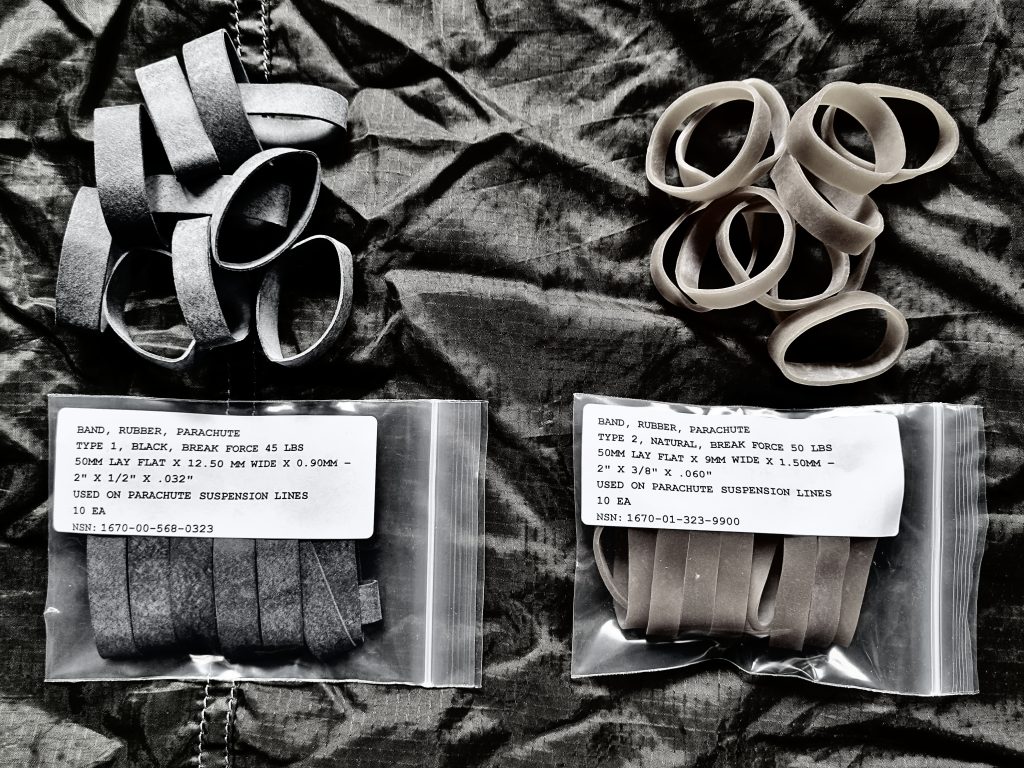 Better known as 'Ranger Bands' these are the real deal!
Parachute Rubber Bands are used on parachute suspension lines.
Type 1 (Black) has a breaking force of 45 lbs and Type 2 (Natural) has a breaking force of 50 lbs. Available in packs of 10 they can be used to hold gear together, such as mounting a flashlight to a gun barrel, keeping the lid on a tin survival kit firmly sealed and a source of waterproof fire tinder.
The Parachute Rubber Band Type 1 comes as standard with the PMT-A7.
www.oscardelta.co.uk