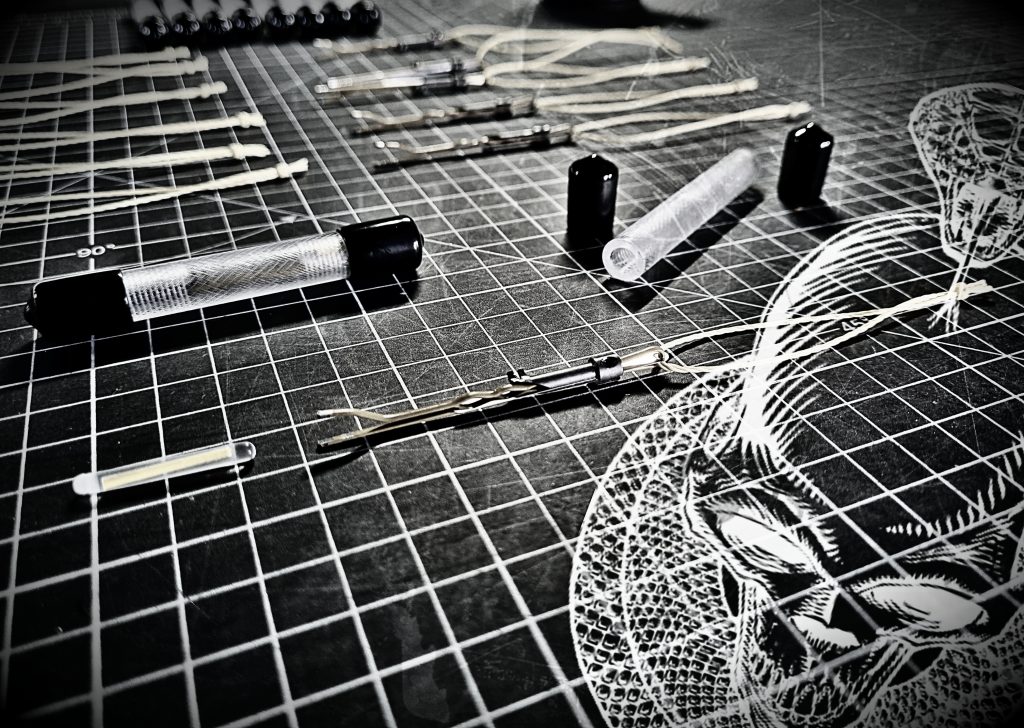 The Virtually Unbreakable Tube (VUT) is a limited production storage tube for small items.
Made from Polycarbonate, a temperature resistant, high impact resistant thermoplastic polymer that is approximately 250 times stronger than glass, hence why it's often used for making police riot shields. Each VUT is machined by hand to provide a snake skin texture on the outside and M6 thread on the inside (can be used to open some Darby handcuffs).
Length 76mm (3 inches)
Outside Diameter 10mm (0.39 inches)
Inside Diameter 6mm (0.23 inches)
Simple Design
Lightweight
Airtight
Waterproof/Mildew-Proof
Silent Operation
100% non-metallic
The VUT is available as VUT ONLY or VUT SNAKEDR LOADOUT (AHK3-rf, Uber Gulag Shim, Optimised Hair-Grip, Nano Light-Stick).
www.oscardelta.co.uk