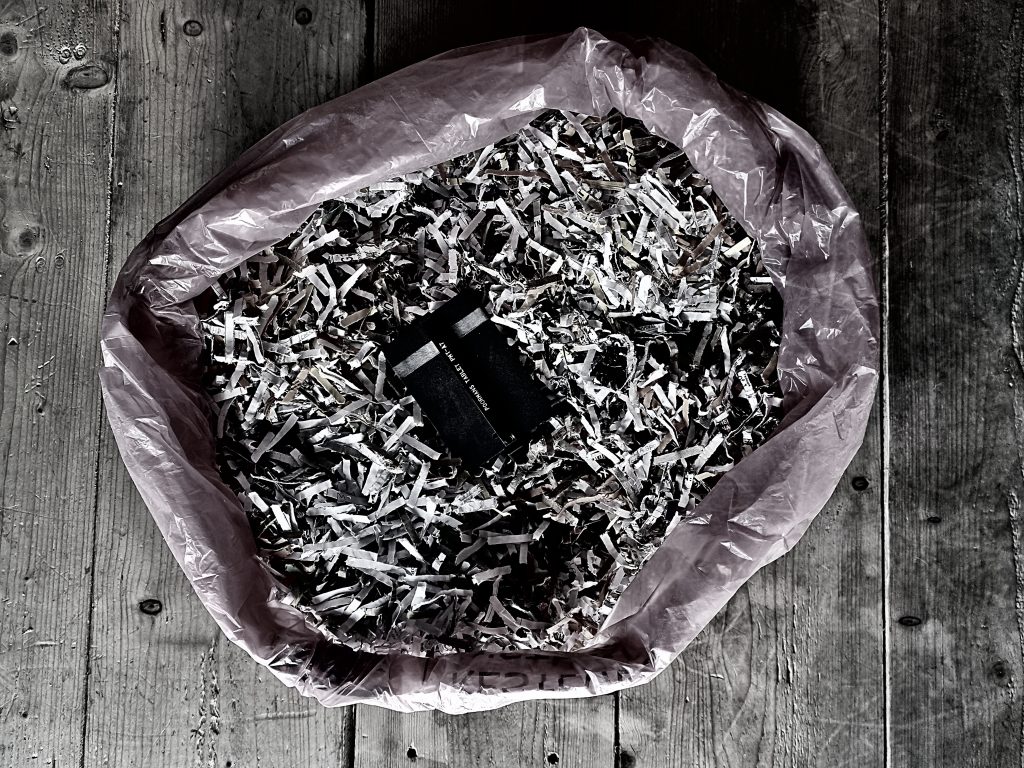 It's a daunting task, but you can reconstruct shredded pages of paper.
After Iranian students seized the US embassy in Tehran in 1979, they spent years painstakingly reassembling the intelligence reports and operational accounts shredded by the CIA officers who were the last workers captured.
The security forces later published the reconstructed documents in book form and sold copies all over Tehran. Agents used the intelligence they gathered to identify and kill CIA collaborators.
Fast forward to 2011 and the Defense Advanced Research Projects Agency (DARPA), the Pentagon's research arm, offered $50,000 (£31,961) to the first team to reassemble five shredded hand-written documents and answer the puzzles contained in each of them.
A team of computer programmers from California developed software they say shows that computers can, in theory, do most of the hard work.
After many more years of research and development there are now commercial document reconstruction tools and services available. The shredded pieces of paper can be put back together in a fraction of the time it would take to do manually.
The PMT-A7 is the second generation writing slate originally developed in 2017 for Special Operations Forces to provide a safe, secure and sterile device for taking notes, recording information and sketching in adverse weather conditions, low light and hostile environments.
The PMT-A7 ensures you always leave a clean slate. Once the note has been erased it is gone for good…
www.poormanstablet.com