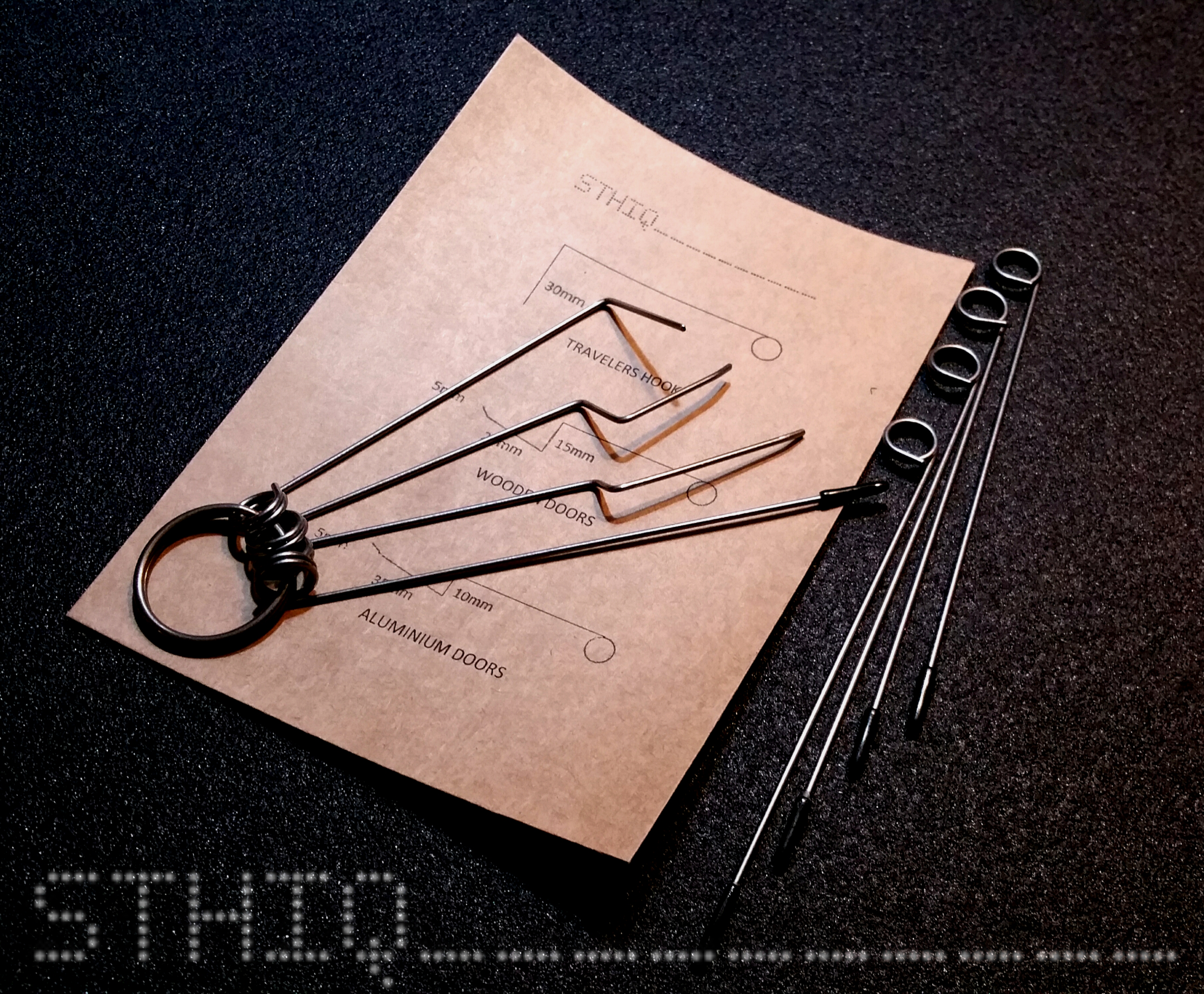 Adapt what is useful, reject what is useless, and add what is specifically your own…
The STHIQ is made from high tensile steel with a split ring handle and vinyl end cap. Needle nose pliers will be required to shape the tool in the prescribed way. In a pinch you can use door furniture (key-way, hinge etc.) to bend the shape required.
Some instructions are included to make a travellers hook and a bypass tool for wooden/aluminium doors that can be found in Europe that are resistant to 'carding'. A bypass technique with high tensile wire, can be used for these types of doors (demo to follow soon).
The STHIQ can also be shaped to perform other bypass tasks for padlocks and lever locks.
Available via OscarDelta SPD