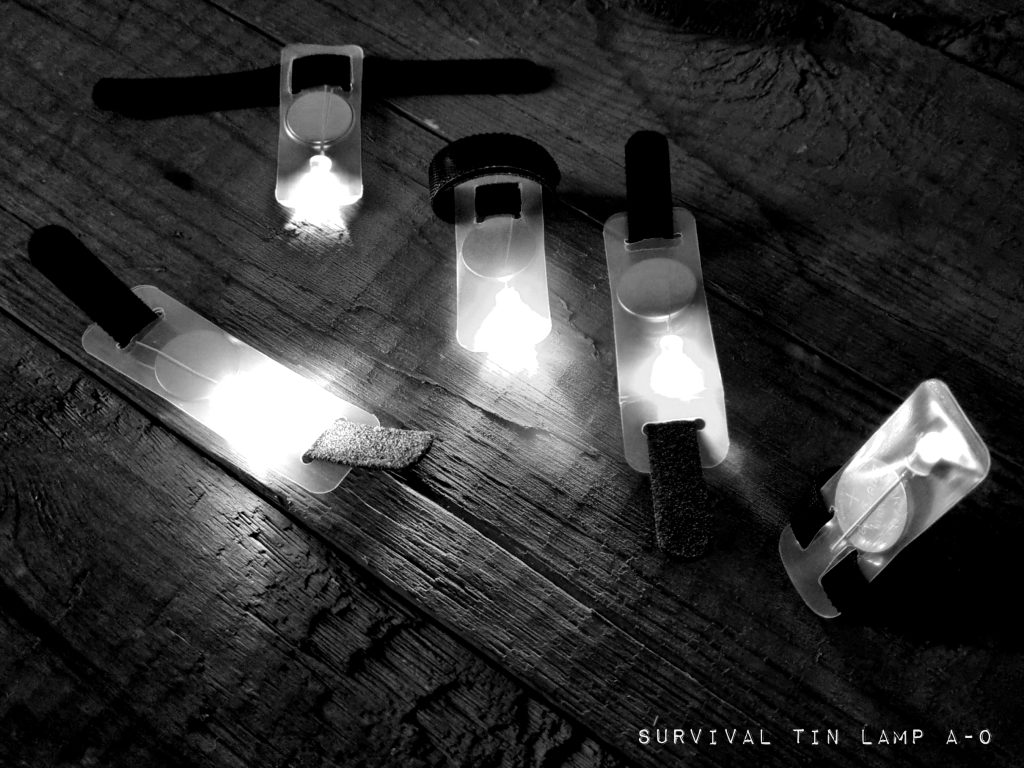 The original Survival Tin Lamp (STL) was a R&D project to build a compact, lightweight and simple modular light source for a small survival/escape & evasion kit that can be carried on the person, powered on/off when required and provide constant light source for 72 hours+.
On the 19th July 2022 at 2100hrs the STL reached 2,400 hours! – 100 Days…
The Survival Tin Lamp A-O provides a carry system for the STL for attaching to MOLLE/PALS, Velcro patches or making a finger-loop with the hook and loop strap.
Available via OscarDelta SPD