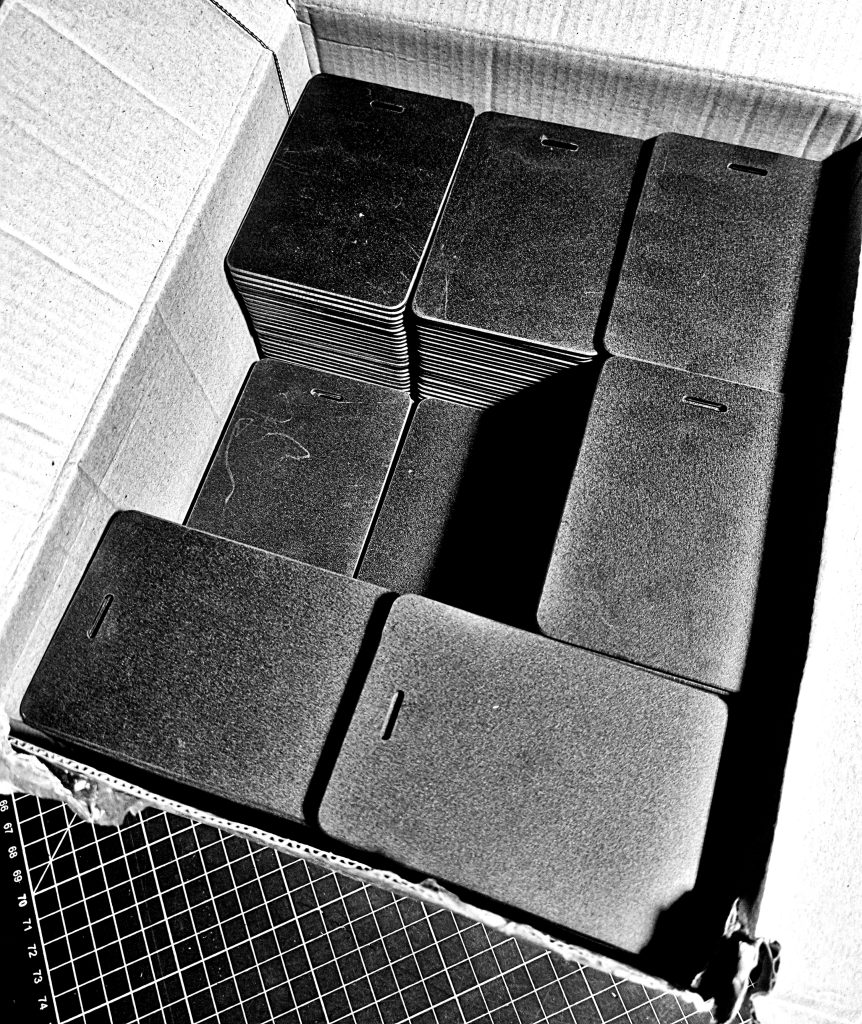 Almost ready…
The Poorman's Tablet (PMT-A6) was originally developed in 2017 for Special Operations Forces to provide a safe, secure and sterile device for taking notes, recording information and sketching in adverse weather conditions, low light and hostile environments.
With a 5 more years of research and feedback from the end users I have subsequently developed the PMT-A7.
Made from advanced materials the PMT-A7 is now easier to clean with no 'ghost writing' effect. Highly waterproof, long lasting and it does not deteriorate after each use (remains matte) so will last for many years of service.
The PMT-A7 has a surface area of 74 x 105 millimetres. In inches, this is 2.913 x 4.134 inches. Supplied as a Double Stack you get the same surface area as the PMT-A6 (105 x 148 millimetres / 4.134 x 5.827 inches) but it will fit in most pockets and can be used with A7 notebooks to counter a Electrostatic Detection Device (EDD) such as the Electrostatic Detection Apparatus (ESDA).
EDD/ESDA uses applied charges and toner to visualise areas of indented writing, making them visible to the eye. Even documents that were shredded or burned may prove useful if reconstructed.
If you have to take a note on paper you can place the Poorman's Tablet underneath to stop an indented impression on the other layers of paper. When you erase a note from the Poorman's Tablet it is gone for good with no risk of leaving an indented impression that can be recovered at a later date. The Poorman's Tablet ensures you are always working from a 'clean slate'!
Available in 3 weeks via www.oscardelta.co.uk