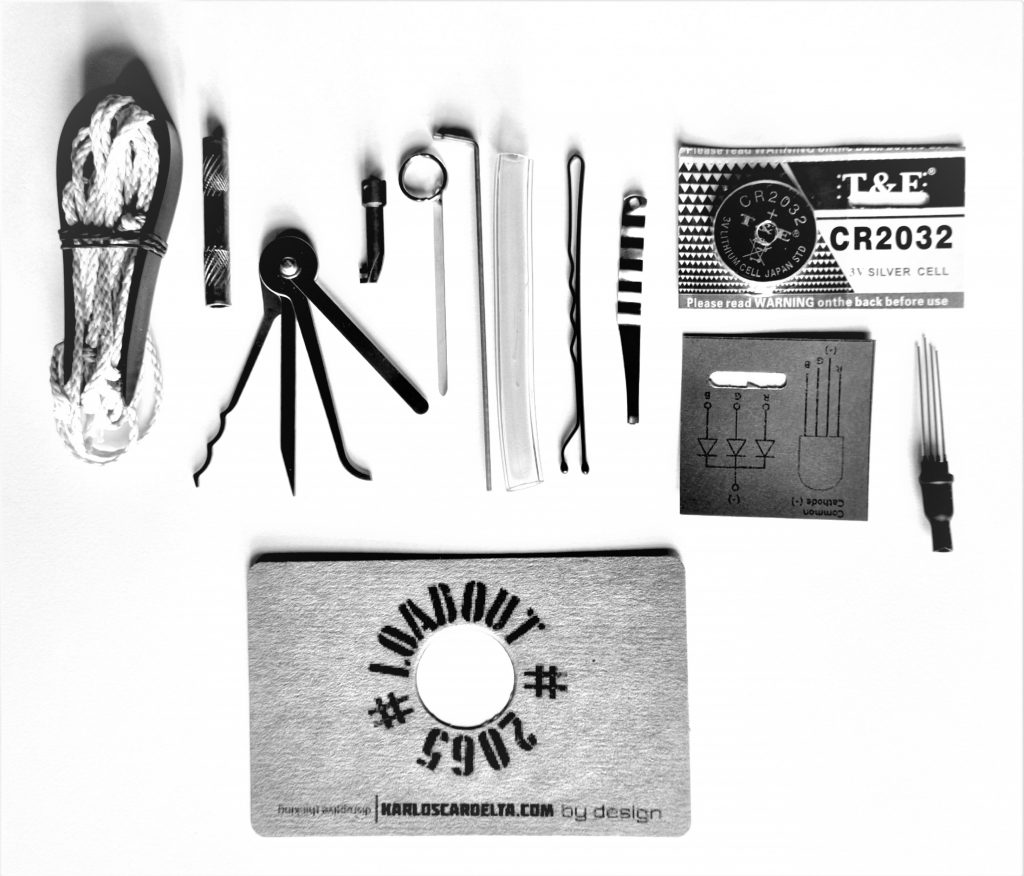 The LOADOUT 2065 contains the latest tools for dealing with restraints and methods of confinement in a compact package.
Designed to fit the EBUTOG (internal storage space 20mm x 65mm) the contents are the same as the Plan B+ so you can use one kit for training and keep one for deployment:
Paramid 325 High Speed Friction Saw with plastic feeder (slips between restraint and wrists).
AHEK (Anhua Handcuff Escape Key), for Chinese handcuffs
SAD-Tool+Rake
Uber Gulag Shim with Split Ring installed
Tension Wrench
Darby Tube
Optimised Hair-Grip
Combination Padlock Bypass Tool 2.0
CR2032 Coin Cell Battery
RGB LED Diode
You also get the Advanced Handcuff Key (AHK3-rf) for attaching to any GTFO-Wrist-Strap.
Available via www.oscardelta.co.uk